Abstract: A full series of 25G SFP28 WDM fiber transceivers (CWDM/MWDM/LWDM/DWDM) with independent intellectual property rights is introduced by FiberMall to meet the service operators' demand for network construction. 
FiberMall launched its full series of 25G SFP28 transceiver products with independent intellectual property rights to meet the increasing networking demand from internet service operators. This SFP28 25G optics module family includes 25G SFP28 DWDM, 25G CWDM, 25G SFP28 LWDM, and 25G MWDM.
25G SFP28 CWDM optic module applies the uncooled DFB laser with the advantages of mature technology and low cost.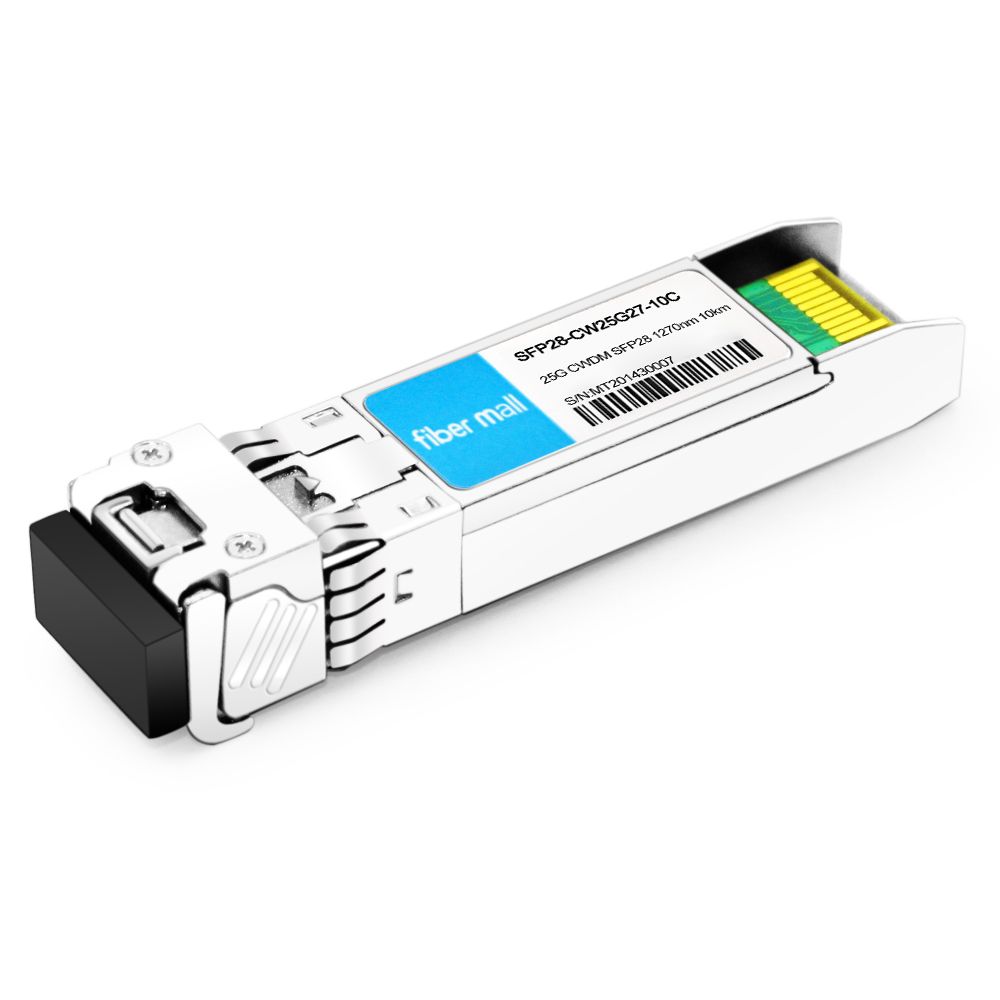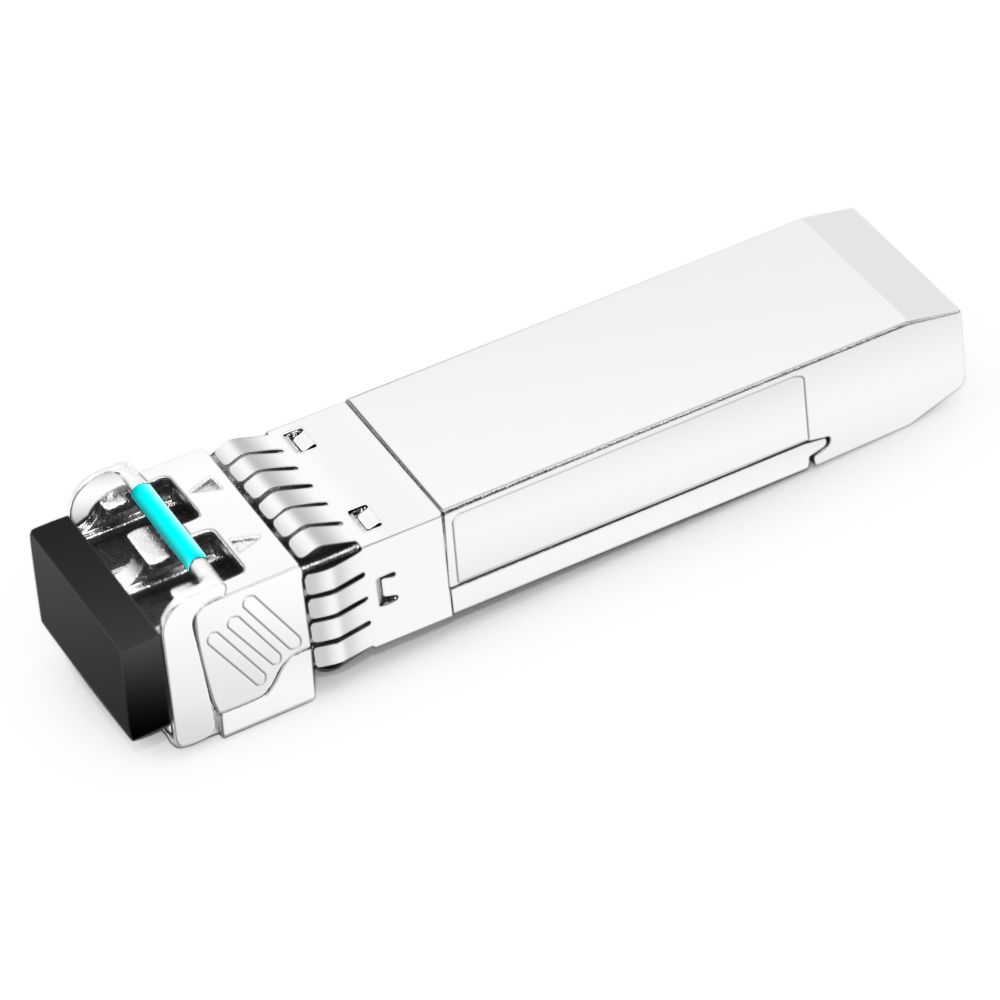 FiberMall 25G SFP28 CWDM fiber transceiver
The transmitter end of the 25G SFP28 LWDM optic module features 800GHz optical channel spacing. This FiberMall SFP28 LWDM transceiver operates near the zero-dispersion wavelength point (ZDP) and is supported by 12ch*25Gb/s and OAM modulation technology.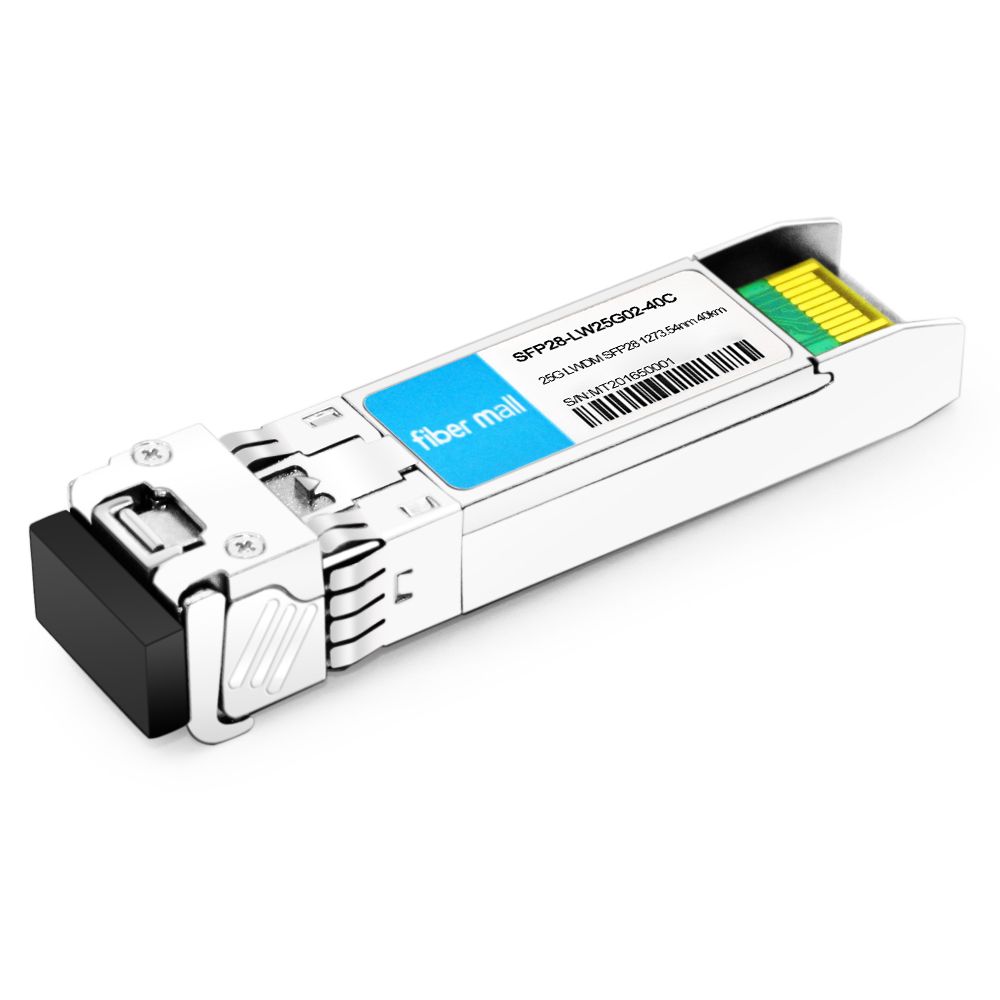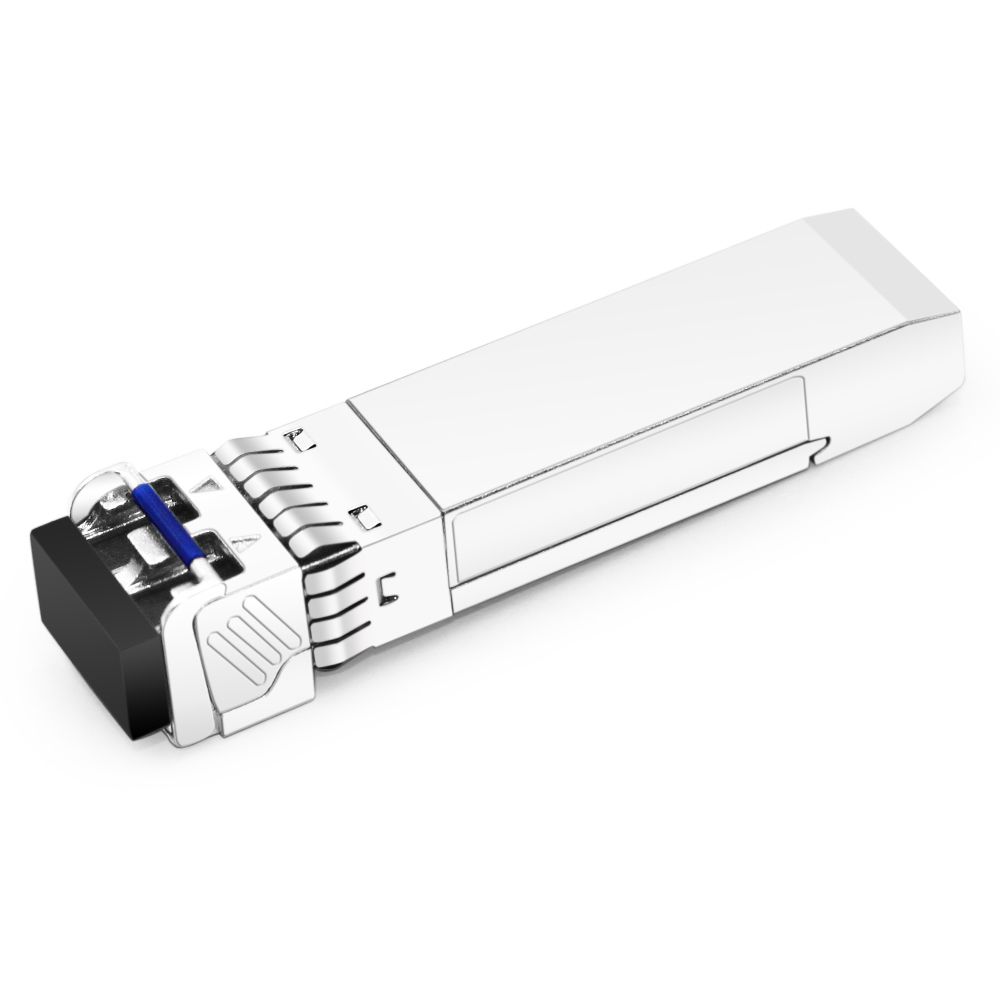 FiberMall 25G SFP28 LWDM optical transceiver module
The FiberMall 25G SFP28 DWDM optics module is a high-performance, cost-effective module supporting a data rate of 25.78Gbps and 10km transmission distance with SMF. SFP28 DWDM is one of the 5G fronthaul solutions, supporting 21~60ITU Channels. This SFP28 module is designed with a duplex LC connector with a max transmission distance of 10km. Its max power consumption is 2.0w and the operation temperature meets the requirement of commercial-grade and industry grade.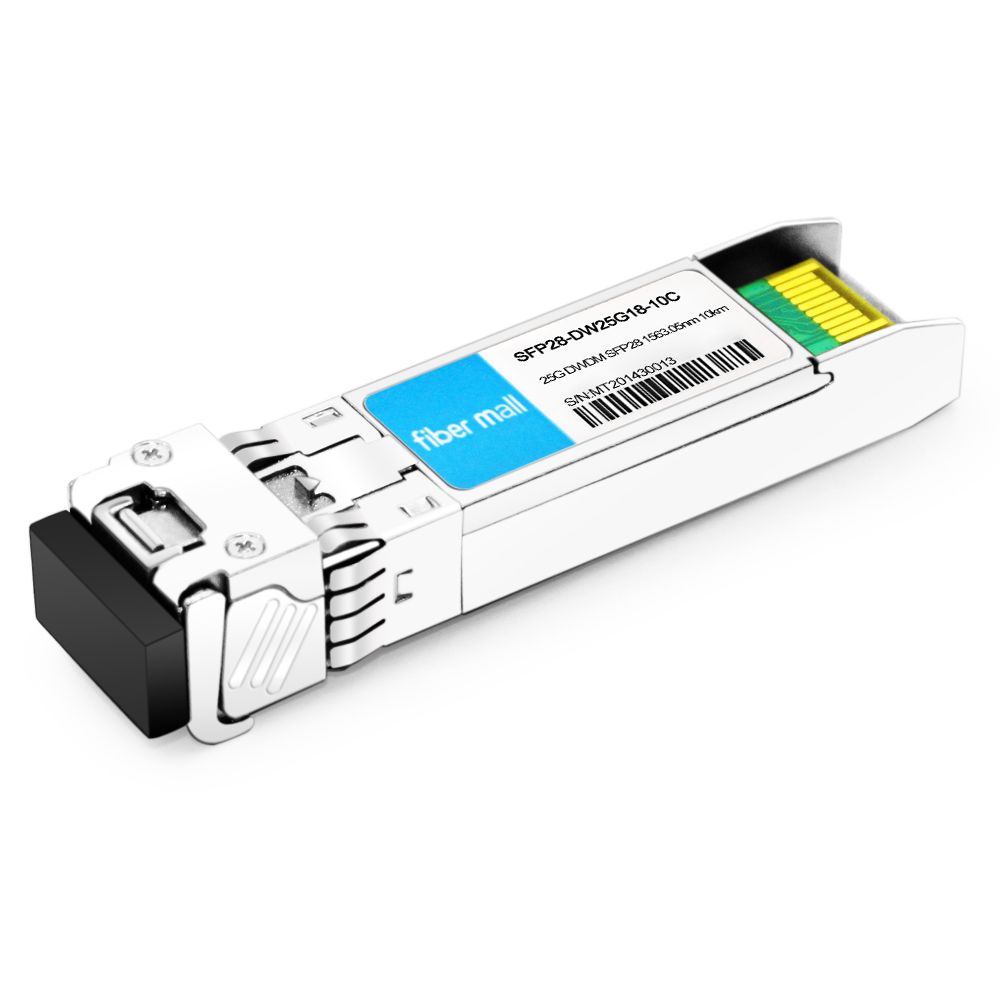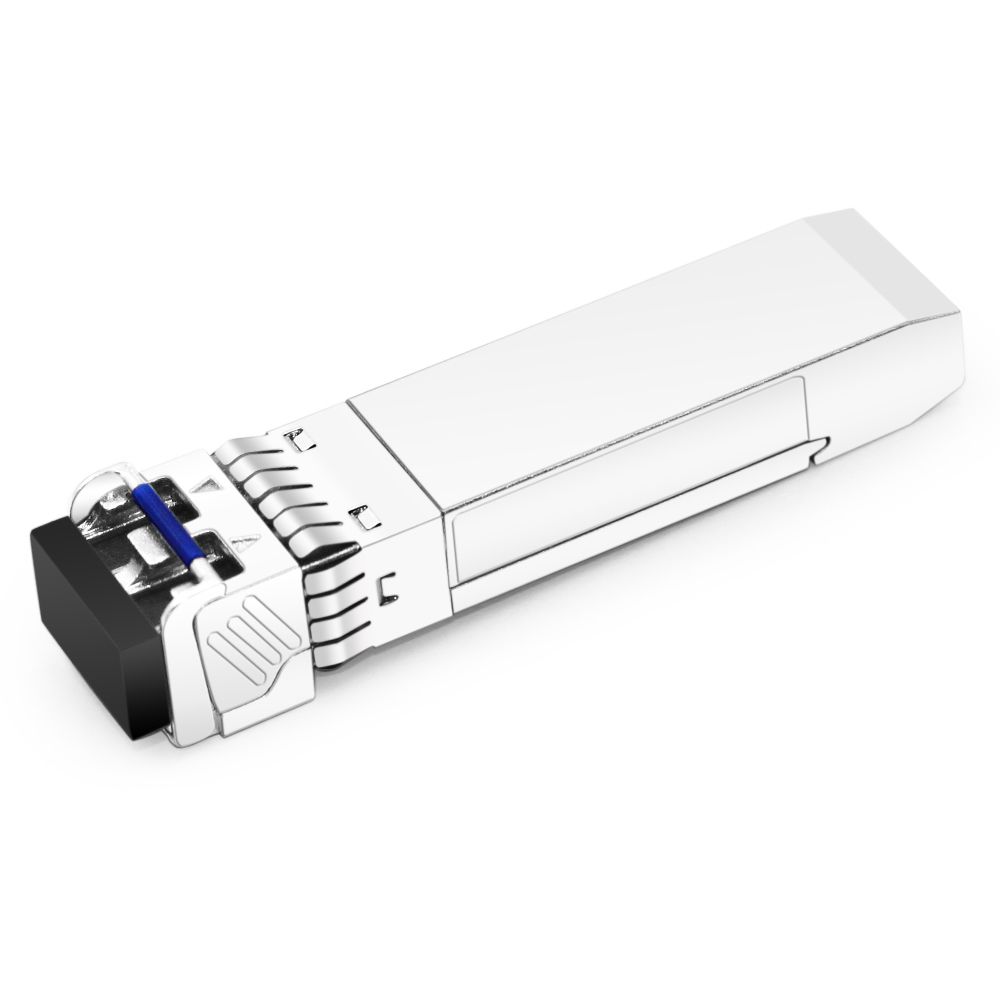 FiberMall 25G SFP28 DWDM Transceiver Module
25G MWDM fiber transceiver is suitable for Open-WDM. As one of the 5G fronthaul solutions, MWDM optical module adds TEC to achieve 12 wavelengths based on the reuse of the first 6 waves of 25G CWDM.
FiberMall's main products are optical modules and optical communication subsystems, including GPON, EPON, 10GEPON, XGPON, XGSPON, SFP+, XFP, DWDM, CWDM, 25G SFP28, 40G QSFP+, 100G QSFP28, 200G QSFP26 QSFP-DD, 400G QSFP- DD and other series of products.