NVIDIA and Mellanox say they have reached an agreement by which the former will acquire the latter. NVIDIA pays $125 per share in cash, which translates to a total enterprise value of approximately $6.9 billion.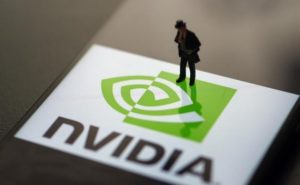 NVIDIA expects the acquisition to strengthen its hand in the high-performance computing (HPC) market, where NVIDIA supplies GPUs and Mellanox interconnection technology.
The two companies between them support more than 250 of the top 500 supercomputers worldwide as well as "every major cloud service provider and computer maker," in the words of a press release announcing the deal.
"The emergence of AI and data science, as well as billions of simultaneous computer users, is fueling skyrocketing demand on the world's data centers," said Jensen Huang, founder, and CEO of NVIDIA.
"Addressing this demand will require holistic architectures that connect vast numbers of fast computing nodes over intelligent networking fabrics to form a giant datacenter-scale compute engine.
"We're excited to unite NVIDIA's accelerated computing platform with Mellanox's world-renowned accelerated networking platform under one roof to create next-generation data center-scale computing solutions," Huang added.
"I am particularly thrilled to work closely with the visionary leaders of Mellanox and their amazing people to invent the computers of tomorrow."
The two companies have worked together on several projects, including the construction of the Sierra and Summit supercomputers for the U.S. Department of Energy. "We share the same vision for accelerated computing as NVIDIA," said Eyal Waldman, founder, and CEO of Mellanox. "Combining our two companies comes as a natural extension of our longstanding partnership and is a great fit given our common performance-driven cultures.
This combination will foster the creation of powerful technology and fantastic opportunities for our people."
NVIDIA expects the deal to close by the end of this year and prove immediately accretive to non-GAAP gross margin, non-GAAP earnings per share, and free cash flow. 
Reuters reports that Intel also was interested in acquiring Mellanox. The company is strong in both Ethernet and InfiniBand connectivity. It dabbled at one time in silicon photonics-based optical transceivers based on technology acquired from Kotura in 2013 (see "Mellanox to buy silicon photonics developer Kotura"). However, it shut down that business early last year (see "Mellanox ends 1550-nm silicon photonics work").