It is reported that the current chip shortage has affected about 169 industries worldwide, including the production of iron, concrete, air conditioning, beer, and even soap. Although a number of chip foundries have been operating at full capacity, some manufacturers are also expanding production capacity, but the shortage will continue. Lynn Torrel, supply chain director of flex international, said that due to strong demand, the chip shortage is expected to continue until the end of 2022, and the chip shortage in the optical communication industry may continue until 2023. With the extension of the duration of chip shortage, the industries affected by chip shortage may further increase.
A research report published by LightCounting, an optical communications market research firm, said that spending by cloud service providers and ICPs continued to grow at a rapid pace in the second quarter of 2021. In addition, Western CSPs have also shown strong revenue growth compared to the same period in 2020, with equipment purchases climbing by the quarter. This also translates into the strong performance of many optical device suppliers. There is a strong demand for related products, including the 400G QSFP-DD optical transceivers, coherent module, ROADM, pump laser and 3D sensor chip.
Both II-VI and Lumentum report a surge in market demand for pumped lasers, indicating a new wave of optical transmission line deployments. Facebook's deployment of 200Gbe was in line with expectations because II-VI reported a 60% increase in sales of these products. Lumentum reported that the sales of EML chips increased by 50%, indicating that the deployment of 400G Ethernet optical modules by Amazon and Google is also accelerating. Eoptolink Technology and InnoLight Technology released their 2021 semi-annual reports to more directly reflect 400GbE deployments.
On the downside, however, component shortages continue to pose challenges to many companies in the industry.
– Fabrinet: Supply constraints had a $25-30 million impact on revenue in the second quarter, and a similar impact is expected in the third quarter and the following quarters.
– Lumentum: Module sales will decrease by $30 million in the third quarter due to shortages of semiconductor components.
– Neophotonics: Third-quarter sales will be reduced by $8 million due to the failure of chip suppliers to deliver on time.
– II-VI: The company faced a $40 million sales loss due to component shortages and has managed to avoid any negative impact.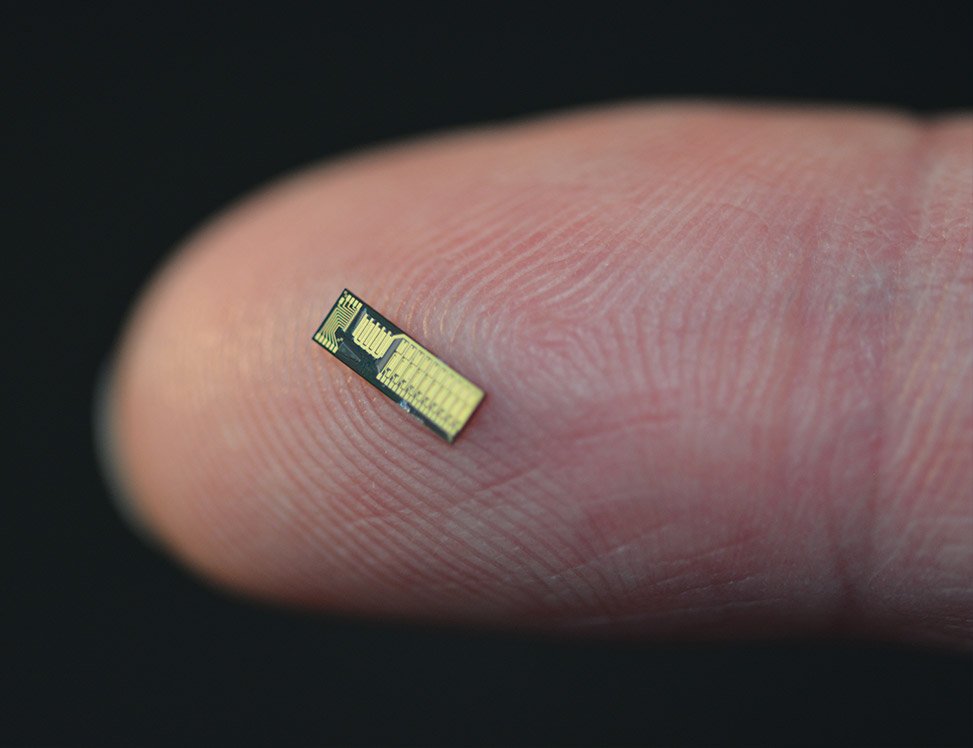 This small chip accounts for 60% of the cost of an optical transceiver
In terms of equipment manufacturers, Infinera said that the shortage of components lost $30 million to $35 million in sales in the first half of the year. Arista reports that semiconductor delivery times are 40 to 60 weeks, about twice the pre-pandemic level. Juniper said that it is expected that the extension of component delivery time and the increase of cost will continue throughout the year. It is generally believed that the shortage of chips and components will take several quarters to be completely solved.
However, for the optical module industry, optical chips and electrical chips are more important. At present, the supply of such chips is relatively stable. At present, the most scarce semiconductor components in the market are power chips, MCU and other chips. Of course, the lack of these chips will also affect the production of optical modules. In the short term, there will certainly be delays in the shipment and delivery cycle of some module manufacturers. However, from the stable commercial performance of mainstream optical module manufacturers in the first half of the year, the supply can be basically maintained.
In fact, the shortage of component supply mainly has a greater impact on small and medium-sized optical module manufacturers. The mainstream large-scale optical module manufacturers, after all, have planned in advance in terms of inventory and delivery cycle, and will certainly make great reserves in inventory. Due to the instability and discontinuity of orders, the short-term shortage of components will have a certain impact on small and medium-sized manufacturers. As an optical module manufacturer integrating R&D and production, FiberMall can provide customers with sufficient and quality guaranteed supply.