Abstract: FiberMall organized a company retreat at the Mission Hills Golf & Country Club, Shenzhen on Jan 16th,2021. The workforce of FiberMall as a group took part in the recreational fellowships, which came to an end in the midst of the joy and fun.
All employees of FiberMall went to the Fenghuo Country Tribe in Shenzhen Mission Hills Golf & Country Club to carry out outdoor social activities on January 16. This group event was aimed to improve the physical and mental health of the employees by taking a long walk together, appreciating the beautiful outdoor scenery, and doing outdoor activities. Such retreat increases the overall productivity and helps build a positive and welcoming workplace to contribute more to the optical communication industry.
 In retrospect, we experienced a series of activities. From the Ice Breakers to the Fun Outreach Activities, including the Skid MK Relay, Ball-throwing, the workforce carried out a group cook-out in a joint effort. After that, the Jungle ATV Race and CS Field Battle light up this group event, improving our relationships with co-workers.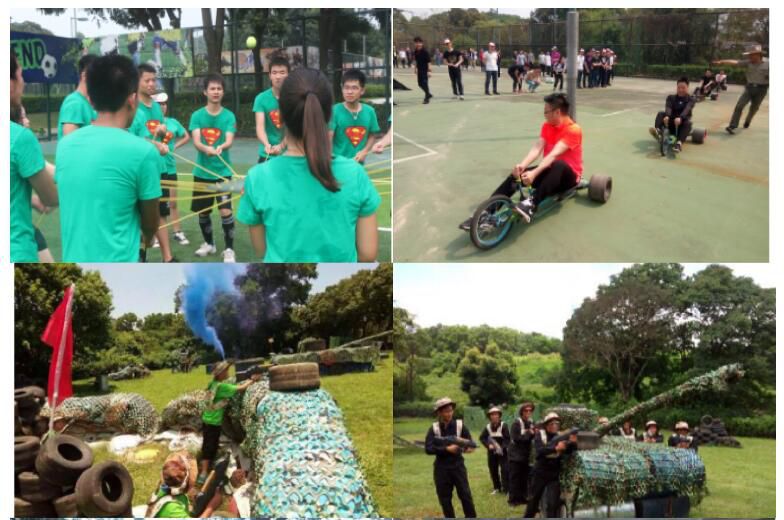 About Fenghuo Country Tribe-Located in Shenzhen Mission Hills Golf Club, Fenghuo Country Tribe is a supporting Sports & Leisure place that not only maintains its natural landscape but also reflects the down-to-earth spirit of popular sports. This resort attracts visitors at home and abroad with its consistent sports spirit and its lovely natural environment featuring greenness and birds chirping.
As the only National Sports Tourist Attraction Rated as 5A Class, Fenghuo Country Tribe is a great place for us to organize Company Outreach Events, improving the relations co-operation between friends in the optical communication industry. Last but not least, there is "CS Field Battle" where participants played as cool assault soldiers and drove a "speedy off-road vehicle" to experience the extreme excitement of the off-road vehicle traveling through the mountain jungle!