Abstract: With the rapid development of optical networks, fiber resources will become scarce, while the demand for solutions to save fiber resources is increasing. Compared with the conventional 100G QSFP28 SR4, the 100G QSFP28 BIDI optical module saves 75% of optical fiber resources and can be widely applied in telecommunications, data centers, and wireless communications.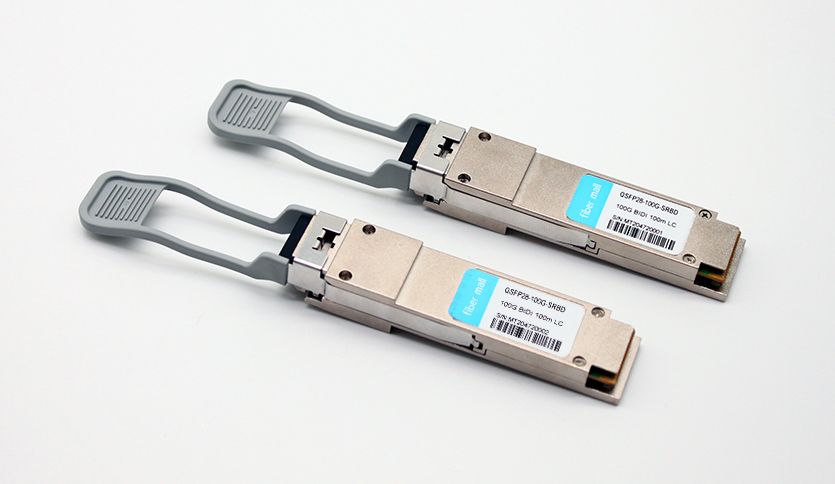 This FiberMall Optical Transceiver with duplex LC optical connector uses the wavelengths of 850nm and 900nm, realizing single-fiber bidirectional transmission through WDM multiplexing and greatly reducing the difficulties for customers in engineering use and maintenance. Although the difficulties in designing this released solution are getting bigger, it significantly raises the overall stability and reliability of the product's application, which confirmed FiberMall's corporate philosophy that we are customer-centered and provide customers with high-quality products at the design stage.  
FiberMall's 100G QSFP28 BIDI optical module adopts 100G BIDI optical devices developed by 50G optical chips with an operating temperature of 0~70℃ (32 to 158°F) and a maximum power of 4W. This newly launched product can realize 100G Link distances up to 70m over OM3 100G optical fiber, 100m OM4, and 150m OM5.
FiberMall adheres to the philosophy of "providing customers with more valuable products and services". We will stick to focus on users' pain points and continuously launch differentiated products to create value for customers.