Abstract: Fiber Mall's upcoming 100G ZR4 QSFP28 Optical module is used for interconnection and routing applications in a high-speed data center with a transmission distance of up to 80km. Built with widely deployed 4 x 25G NRZ Optical Components, 100G ZR4 QSFP28 module, which is applied to Data Center and High-Speed Lightwave Links, is the latest member among Fiber Mall's leading product portfolio of 100/200/400G Single-Mode optical transceivers.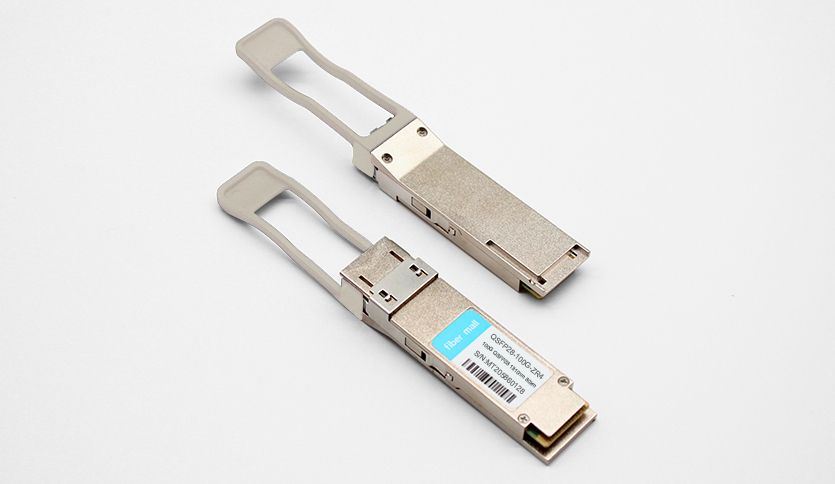 As cloud traffic continues to drive the growth of data centers, the industry requires cost-effective and high-bandwidth interoperable solutions. Fiber Mall 100G ZR4 QSFP28 is a cost-optimized low-power optical transceiver that supports 100G Ethernet and can be extended to a transmission distance of up to 80 kilometers. It can provide point-to-point optical network connection solutions between data centers. There is no need to deploy complex, power-consuming, and expensive coherent optical fiber transmission systems or traditional CFP/CFP2 optical transceivers. This 100G ZR4 QSFP28 module alleviates the bottleneck of the fiber shortage, enabling extremely larger cloud service providers to extend their networks.
Designed with QSFP28 compact feature, this upcoming optics transceiver is the smallest in regards to the Form Factor among the 100G and 80km network solutions.  It provides digital diagnosis through the I2C interface and fully conforms to the industry standard QSFP28 described in the latest SFF-8665 / 8636 as well as related MSA and IEEE 802.3 100GBASE-ZR4. Moreover, the released module is also programmed with standard KR4 FEC (forward error correction), which will help the receiver operation to detect and correct bit errors, enhancing the overall quality of the link. Even without optical amplifiers and dispersion compensation, this Fiber Mall 100G ZR4 QSFP28 transceiver is able to work on point-to-point links up to 80 kilometers.