On May 24, 2021, Fiber Mall, the world's leading provider of optical communication products, announced that it has realized the mass production of 400G optical module full-series products for the data centers of the next-generation.
With the development of new technologies such as online cloud office, autonomous driving, telemedicine and artificial intelligence, data traffic service has come to a period of rapid development. Global data flow is expected to double every two to three years in the next 10 years. Balancing the requirements of higher bandwidth, lower cost and lower power consumption has become the primary consideration for optical module vendors to design data communication modules.
In order to meet the continuous growth of network bandwidth and achieve a smooth transition of network architecture, in Q1 2018, FiberMall successfully launched the optical transceivers that can be applied to data centers of the next generation: 400G QSFP-DD SR8 and 400G QSFP-DD AOC. This series of products adopt high-precision Chip-on-Board (COB) packaging technology, which provides a new generation solution with lower cost and power consumption, higher density and speed for the scale-up of data centers. 400G QSFP-DD SR8/ AOC optical modules have been mass-produced by FiberMall in Q1 2019. Thereafter, during 2019~2021, FiberMall has successively launched 400G QSFP-DD FR4/ DR4 optical modules and provides a large volume for Internet customers. 400G QSFP-DD DR4/FR4 optical modules were able to ship in bulk in Q1 2021, marking FiberMall's 400G full series products entered the mass production stage.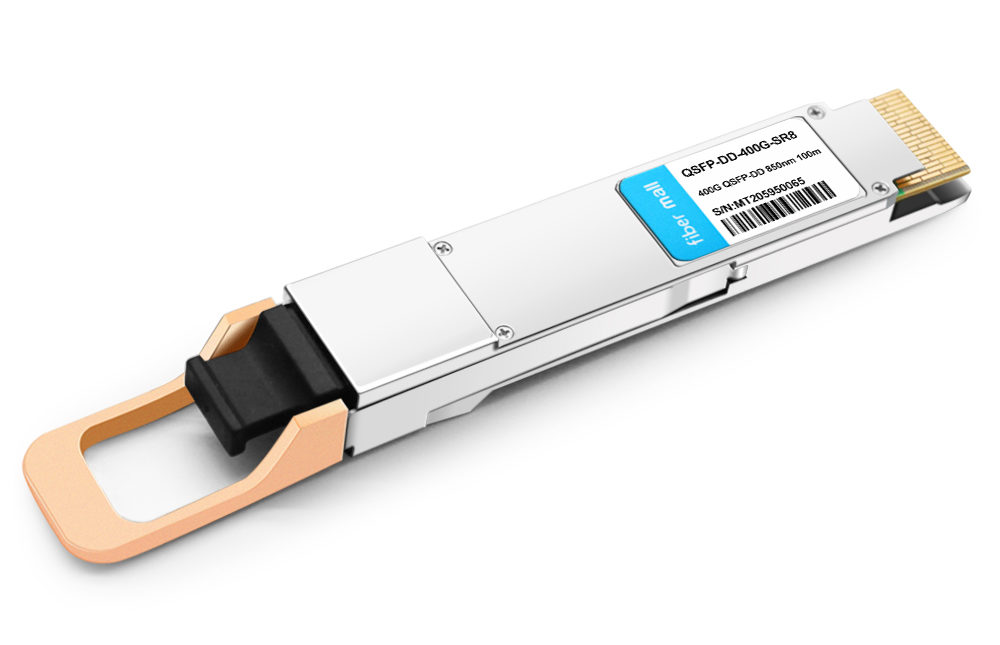 After several years of technology cultivation and market development, FiberMall's 400G series products have been trusted by international customers and achieved batch order delivery. At the same time, FiberMall actively participates in the formulation and update of data center standards, and deeply cultivates technology, optimizes product performance, provides customers with more cost-effective optical communication solutions, and helps the scale-up of data centers.
About Fiber Mall:
Fiber Mall was founded in 2011, after 10 years of development, it has become a global leading company in optical modules and optical assemblies. The company's products have performed well in many regions and countries around the world, including China, North America and Europe.
Relying on years of technology innovation, independent R&D capability and highly automated production, the company has made outstanding achievements in the fields of wireless network, access network and data communication, and has successfully developed a full range of products, including 400G QSFP-DD, 200G QSFP-DD, 200G QSFP56 and 100G QSFP28.