FiberMall has launched a high-performance 400G DR4 silicon photonics optical transceiver solution. The solution uses silicon photonics chip, combined with low-cost COB package, optimized high-frequency and power signal integrity design, effectively solving the silicon photonics optical transceiver packaging and photoelectric crosstalk problems, to achieve the industry's leading performance of 400G DR4 silicon photonics optical transceiver solutions. The solution will be demonstrated site at CIOE in Shenzhen. For the company's silicon photonics optical chip customers can open 400G module technology solutions, and provide optical engine OEM services.
The overall power consumption of 400G DR4 silicon photonics optical module based on this solution is lower than 8.5W, and it can support 10km single-mode optical fiber transmission. The TDECQ index of the four-channel eye diagram at the transmitter end using a silicon photonics optical chip is less than 1.5dB, the output optical power is more than 0.5dbm, and the receiver's sensitivity (AOP) is higher than -9dbm. Technical indicators are at the industry-leading level.
Description
Value
400GBASE-DR4
Unit
Transmit characteristic
Rate
53.125+/-100ppm
GBd
Average power
TX1:+0.76
-2.9~+4
dBm
TX2:+0.74
TX3:+1.29
TX4:+0.17
Extinction ratio
TX1:+4.78
Min:3.5
dB
TX2:+4.52
TX3:+4.26
TX4:+4.63
TDECQ
TX1:+1.10
Max:3.4
dB
TX2:+1.02
TX3:+1.14
TX4:+0.86
Receive characteristics
Receiver sensitivity(OMA)
RX1:-10.41
Max:-4.4
dBm
RX2:-9.22
RX3:-10.32
RX4:-9.44
Power consumption
8.47
-
W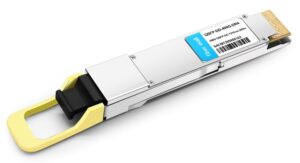 PCBA&Silicon Photonics Optical Transceiver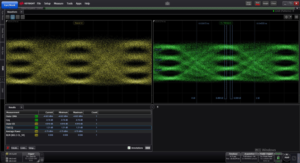 eye diagram of channel 1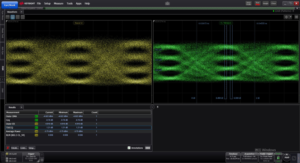 eye diagram of channel 2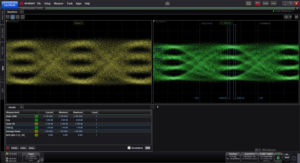 eye diagram of channel 3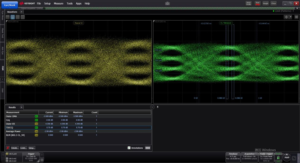 eye diagram of channel 4

Receiver sensitivity (OMA) BER Bath Curve
About FiberMall
FiberMall focus on research and development, production, and sales of various types of optical communication products. Our products are widely used in data communication, telecommunication, fiber to the home, FTTx, data center, and other high-speed fiber optic communication fields.
Currently, FiberMall covers various rates of products and different types of packaged optical transceiver modules and cables, including low-speed 100M, 1.25G/2.5G SFP, GPON OLT/ONU optical modules, 10G XFP, SFP+, XGSPON OLT/ONU and other high-speed 10G optical modules, as well as the industry-leading 40G QSFP+, 100G QSFP28, CFP, 400G QSFP-DD, and other industry-leading optical modules and straight-through cable products for large data center applications. We can provide CWDM, DWDM passive wavelength division solutions, OTN transmission solutions, FTTX solutions, 5G forwarding solutions, DCI transmission solutions, and more for our global customers.
About Silicon Photonics Market
As one of the most critical technology paths in the post-Moore era, silicon photonics technology is widely concerned by the industry. Silicon photonics technology is mainly used in optical communication, automotive, medical and health care, high-performance computing, and other scenarios, where the fastest landing and largest market scale scenario is the data center communication market. With the explosion of data volume, data centers are increasingly demanding higher traffic rates, accelerating the evolution toward 400G communication rates. Among the 400G optical module solutions, the silicon photonics solution has attracted wide attention from the industry due to its excellent performance and cost advantages and will become the mainstream solution for the 400G optical module. According to LightCounting's forecast, the global silicon photonics optical module market will reach nearly $8 billion in 2026, with a market share of more than 50%.