The 25G BiDi SFP28 single-fiber bidirectional optical module utilizes WDM (wavelength division multiplexing) technology to transmit and receive different center wavelengths in two directions, thereby realizing bidirectional transmission of optical signals over one fiber. Generally, the optical module has two ports: the TX transmitting port and the RX receiving port, while the BiDi optical module with only one port, transmits and receives the optical signal at the same time.
Therefore, BiDi modules must be used in pairs. There are currently two wavelength combinations of 1270nm/1330nm and 1330nm/1270nm to choose from. BiDi optical modules have the advantages of saving 50% of optical fiber resources, equidistant uplink and downlink, and effective ensuring of high-precision time synchronization. 10km, 15km, and 20km are
typical transmission distances
.
Product Features
-Supports up to 25.78Gbps bit rates
-Hot-pluggable SFP+ footprint
-1270nm DFB laser and PIN photodiode, Up to 10km for SMF transmission
-Compliant with SFP+ MSA and SFF-8472 with simplex LC receptacle
-Single +3.3V power supply
-Real-Time Digital Diagnostic Monitoring
-Operating case temperature:
Applications
2.SFP28-25G32-BX10I
25.78Gbps SFP28 BIDI Transceiver, Single Mode, 10km Reach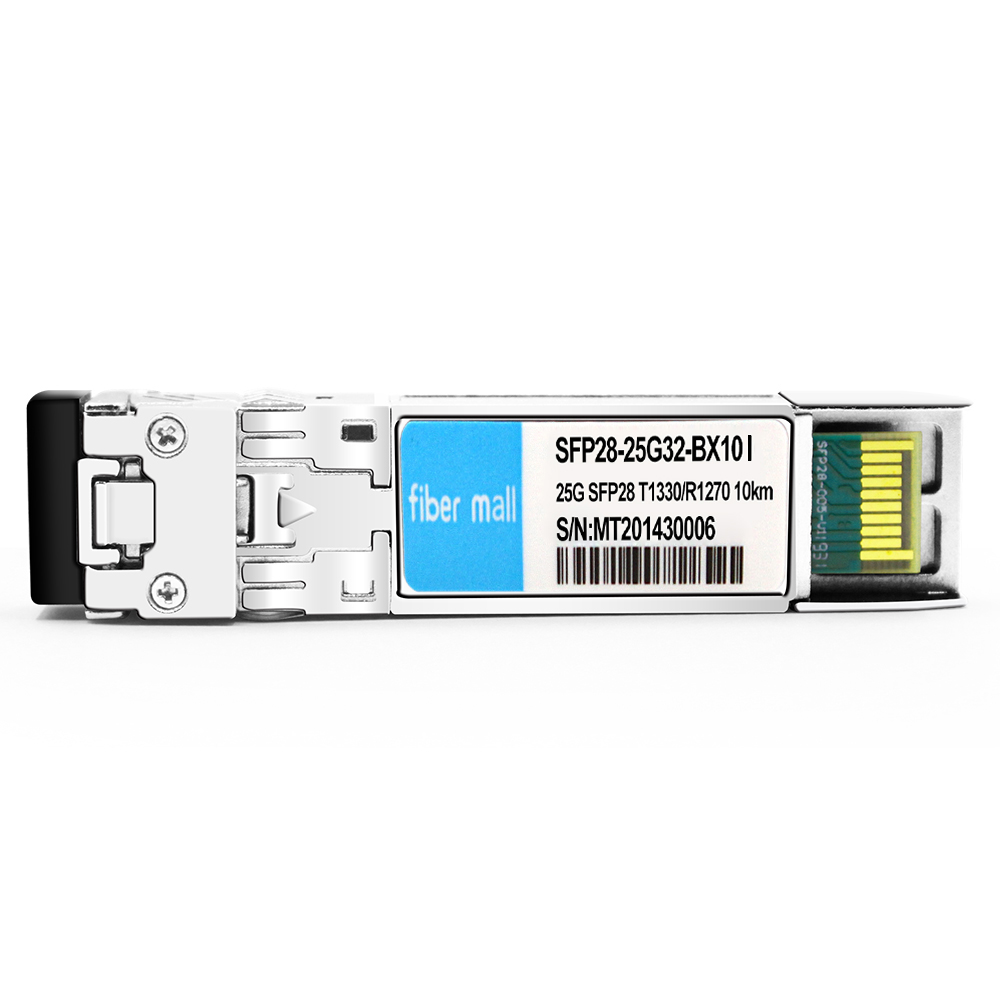 Product Features
-Supports up to 25.78Gbps bit rates
-Hot-pluggable SFP+ footprint
-1330nm DFB laser and PIN photodiode, Up to 10km for SMF transmission
-Compliant with SFP+ MSA and SFF-8472 with simplex LC receptacle
-Single +3.3V power supply
-Real-Time Digital Diagnostic Monitoring
-Operating case temperature:
Applications